Frequently Asked Questions
1. What is the Model City Hall Toronto conference?
The Model City Hall conference is a one day conference held in Toronto that aims to stimulate civic engagement amongst high school students. Students from all over Toronto choose a committee, where they simulate council chamber debates and collaborate to create documents that provide solutions to key municipal issues. The issues discussed and resolved correspond with recent debate items in City Hall.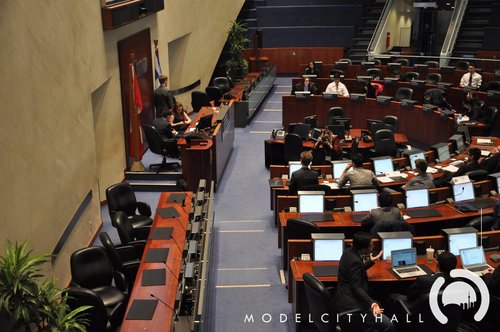 2. When and where is the conference being held?
The conference is held at Toronto City Hall in March-April each year.
3. How is Model City Hall similar to Model United Nations and Model Parliament?
As an initiative, MCH is the first interactive conference that allows students to discuss municipal affairs, and find new and innovative ways to resolve current problems that this city is facing. Above all, taking cues from conferences like Model Parliament or Model United Nations, it hopes to make this essential corner of politics fun and rewarding to the high school demographic.
4. Do I need prior Model United Nations experience to attend?
Absolutely not! All students are encouraged to participate in MCH, regardless of your experience level. There are various committees of difficulty levels ranging from novice to advanced to cater to the experiences of each student. This is also a great way for grade ten civics and careers classes to get a hands-on experience on what municipal politics is all about!
5. How do I attend?
The registration form can be found here. If the form is currently unavailable, try again in the next few weeks or months.
6. How much is it to attend?